Full Access Yearly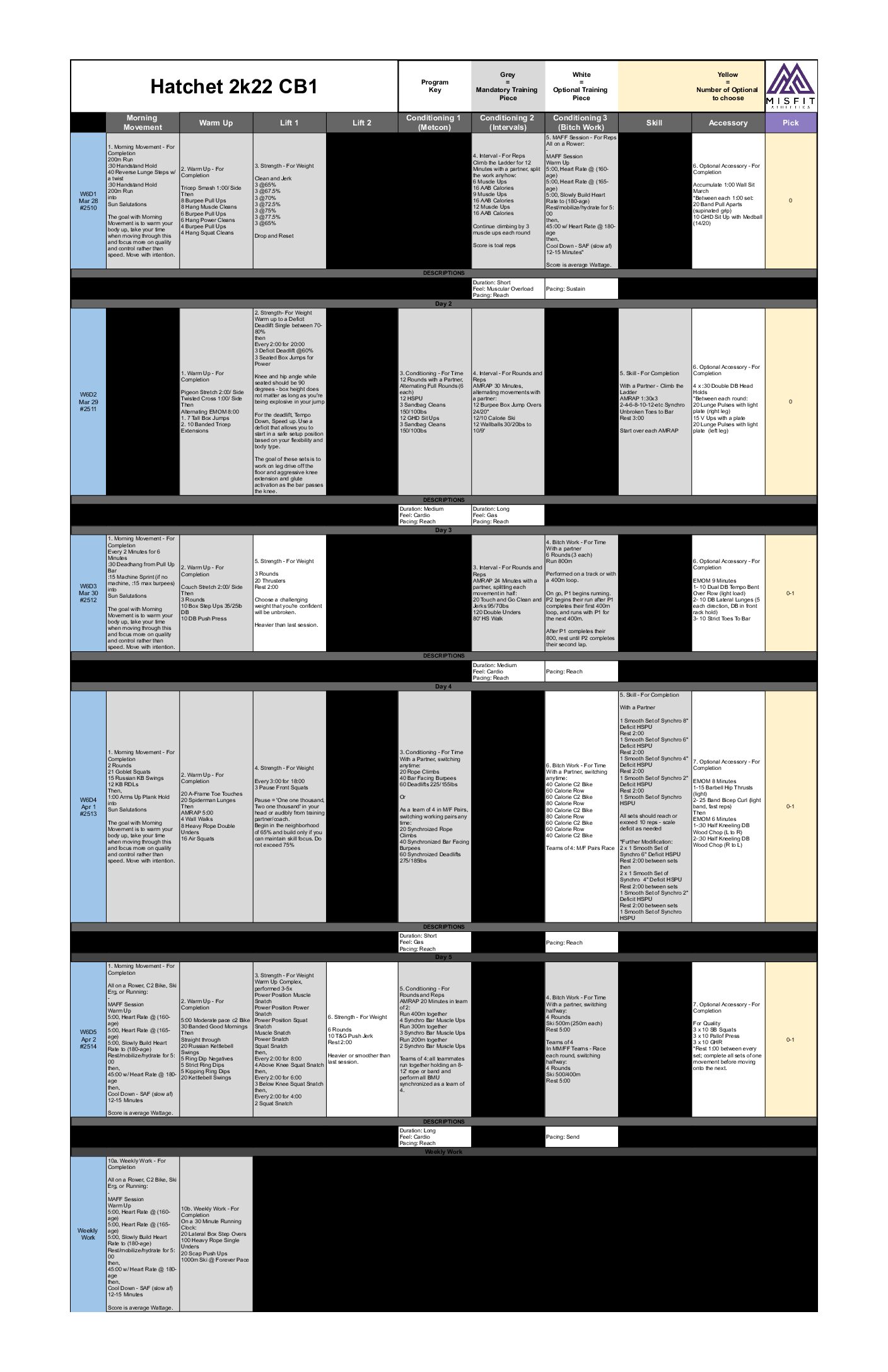 ---
14 Day Free Trial Included
Full Access membership billed YEARLY with access to:
4 Different program tracks to chose from:
MFT / For athletes expecting to compete at the Semifinal or CrossFit Games level.
Hatchet / For athletes who are getting started in the competitive landscape, are looking to crush the Crossfit Open and put their best foot forward in Quarterfinals. Hatchet also includes equipment modifications and scaling suggestions. 
Masters / For 35+ Masters athletes looking to qualify for Quarterfinals, Online Semifinals, or the Games. The Masters program includes volume and Age Division Modifications (ADMs) for 55+ athletes. 
Teens / For 14-17 year old Teen athletes looking to qualify for Online Semifinals and the Games. The Teens program also includes modifications for 14-15 year old teens. 
Tools and features to help you personalize your program and maximize your training:
Full Week of Programming in Advance / Personalize your training with the full week of programming in advance so you can plan your week and prioritize pieces that you need to hit hard. 
Weakness Templates / Supplemental programs to help you crush weaknesses without interrupting your overall training. 
An Amazing Community / Misfits embody the greatest community in our sport. Become a Misfit and make connections all over the world. Be sure to join our Discord!